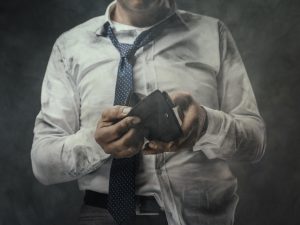 Most individuals are unaware of their rights under Title 11 of the United States Code (bankruptcy law) of the United States. You might qualify for the relief you desire. When necessary, we guide you through dispute resolution and arbitration.
Many qualifying clients are surprised of their rights and are regretful they did not seek help earlier. Finances might be the most significant stressor in your life, and it might not have to be that way.
There are many advantages to filing a bankruptcy, and there are also disadvantages in certain circumstances. That is why it is essential to seek the advice and counsel of an experienced attorney to make sure you are aware of all the advantages and disadvantages that apply to your situation. The goal for our firm is to always optimize our client's situation.
Bankruptcy Tidbits
• You may qualify for legal action under Chapter 7 of the U.S. Bankruptcy code if your "current monthly income" is equal to or less than the state median (which for Ohio it is $41,946 for a single earner, $52,139 for a two (2) person family, $59,724 for a three (3) person family, and $72,764 for a four (4) or more person family).
• If your income is above the Ohio income median, you may still be eligible if after the application of a "means test" you can show special circumstances that justifies your additional expenses or adjustments of current monthly income.
• If you are eligible, we at the Law Offices of Matthew N. Miller are here to take care of the details and guide you through this situation in your life. We work with the trustee, the Bankruptcy Court, and other parties involved. Ultimately, a discharge releases you from personal liability for most debts and prevents the creditors owed those debts from taking any collection actions against you.
• You should be aware that there are several alternatives to Chapter 7 relief. If you are an individual with regular income, you may seek an adjustment of debts under Chapter 13 of the U.S. Bankruptcy Code. Any individual, even if self-employed or operating an unincorporated business, is eligible for chapter 13 relief as long as the individual's unsecured debts are less than $360,475 and secured debts are less than $1,081,400. A particular advantage of this is that it provides you with an opportunity to save your home from potential foreclosure by allowing you to modify payments and "catch up" past due payments through a payment plan. Another advantage is that it allows individuals to reschedule secured debts (other than a mortgage for their primary residence) and extend them over the life of the chapter 13 plan. Doing this may lower your payments. Your successful completion of the payment plan discharges your debts.
• A corporation or partnership may not be a chapter 13 debtor. If you are engaged in a business, legal action under Chapter 11 could adjust your debts and/or reorganize your business's finances if you are eligible.
Hamilton, OH Office
306 South Third Street
Hamilton, OH 45011
Phone: (513) 894-6288